WEB Forest is an IT design and development studio that offers scalable and creative mobile and web app services to all sorts of businesses. Whether you have just started off your venture or been in the market for years, our talented and enthusiastic team would effectively support you in designing, developing, launching and pitching apps to a diverse customer base. Our areas of expertise include devising product strategy, Android, iOS, UX/UI, web development, gaming apps and more.
We endeavor to provide each of our client's customized solutions; we will get an insight into your business infrastructure, target market, budget, and other dynamics before developing a product for you. Our development team has hands on experience of working on varying development projects. WEB Forest provides you timely service and competitive prices for all our solutions. We believe in creating a pleasant service experience for our clients, you will be updated about the progress of your project on regular basis till completion.
We ensure that the idea we deliver you is the best version of what you envisioned.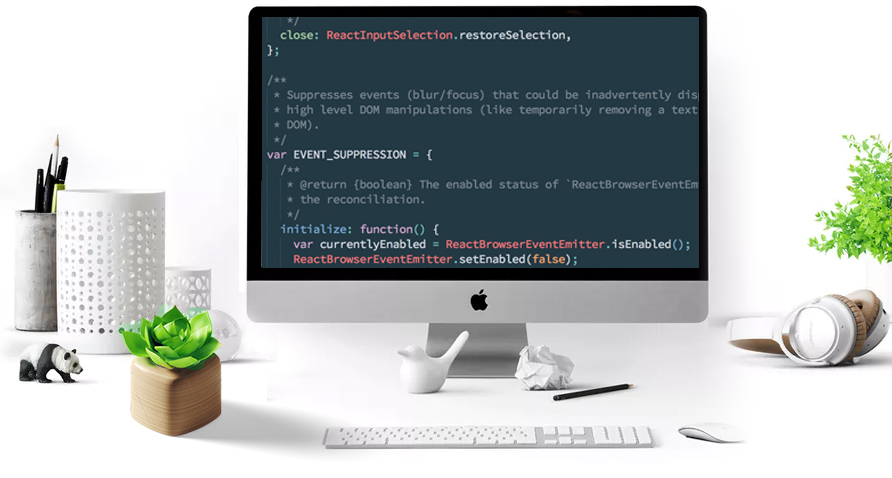 Web Development
Transform your website into a technically advanced web app by using a state-of-the-art framework and advanced programming methodologies. Our app developers can create highly innovative, visually appealing web-based apps that automate your business process, interact with your visitors and produce useful analytics.
Mobile apps Solutions
Reach more customers with native iOS or Android apps and extend your service to mobile users. Our cross-platform app development team assures seamless connectivity across all devices and flawless integration between versions of the app.
Custom Software Development
We thoroughly understand your organizations' software infrastructure to develop software that best suits your project. Whether you need custom software for tracking time and tasks for your team or any other endeavor our programmers are well-versed with Php, Java and all other codebases to offer you bespoke services.
Sustainable development requires human ingenuity. People are the most important resource
- Dan Shechtman -
WebForest engages competent and creative teams to collaborate for your web, mobile or app development project. From defining the strategy to getting it designed, building, testing to the early adopters, pitching and branding, we strive to make your product a success. We empower you by sharing regular project updates. We have a team of geek software engineers who are well-acquainted with latest web development coding trends PHP, Python, can develop kickass mobile apps for iOS, Android and have hands-on experience in cloud technologies and API integrations.
We give our clients customized technology solutions that prolifically assist them with business growth and customer acquisition.
Web App Development
---
We understand the varying needs of every client when it comes to web development. Our web development solutions entail website design, e-commerce web solutions, CMS development, and responsive web design. From planning your website to conceptualizing, developing and making it live we take care of all the vital aspects of website design and building. We also provide full-fledged assistance regarding your site maintenance and customer support.
Mobile App Development
---
WebForest has expertise in delivering bespoke mobile app solutions. We can develop your apps for iOS, Android, Appcelerator, Phone Gap, and Test Flight. Through our custom development platform, we provide you nominally priced amazing mobile apps that would effectively assist you in engaging customers and making your products/services distinguished. We work using up to date technology, coding frameworks, and programming languages. Our solutions entail planning a product, developing, testing and improving it.
Custom Development
---
Our software geeks are well-acquainted with the challenges, evolution, and limitations of enterprise software. We can tweak and innovate your existing custom software or we can have software developed on a platform that is in sync with your organizational tech needs. Our custom software solutions are inclusive and radical.
Data Management
---
We specialize in providing seamless data management software and solutions to businesses. We strive to bring in innovation in DTAP architecture. Our data scientists would assist you, digging, channelizing and integrating your data. We will develop data digging, filtering and evaluation tools that will empower you with key and useful details that can be incorporated into your business' main software for prolific results.
Technical Support
---
WebForest has a proficient technical team that can provide you with practical support in your software, application ventures or any IT related project. Tell us about the kind of technical assistance you require and we will instantly arrange it for you by deploying our enthusiastic technicians who will work side by side with your experts to accomplish a task.
Graphics Designing
---
Whether you are looking for a trendy layout for your website or need graphic design support regarding your marketing collateral or social media, WebForest has a talented graphics team that would woo you with dazzling designs for all your branding, marketing, and advertising materials.

Working with WebForest on our major project has been an incredible experience.We are now a long-term client with a major team. They achieve to keep good developers and conduct our project perfectly and rapidly. Working with their design and developer team has helped us smoothing the communication and reduce the rework. They are awesome! Give it a try!

I gave them simple ideas. They analysis my requirements and design 'screen flow' themselves very well. If you wonder what you think, call them
Should you have fresh ideas or any questions regarding our services feel free to contact us at any time. Furthermore our developers are able to be remote part of your existing team once you need to expand your development pool.
United Kingdom
+44 795 010 1882

info@webforest.net

201 Royal Street Building 27, Manchester, United Kingdom
Lahore
+92 423 893 4416

info@webforest.net

246-A 2nd Floor, New Muslim Town, Ayubia Market