Mobile App Development
We Provide Fully Scalable Mobile App Development Services & Shaping
Your Idea To Create an Indomitable Product.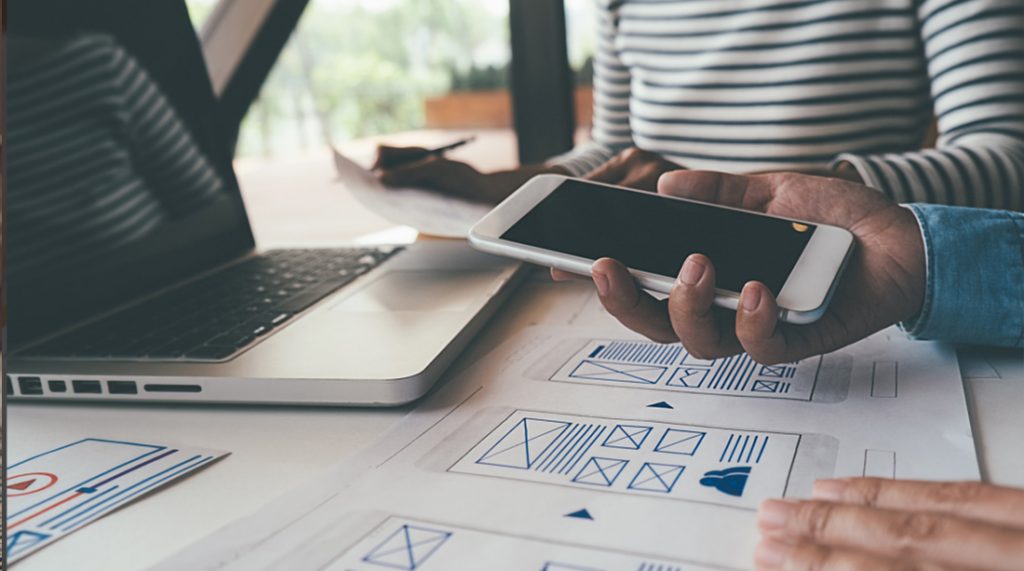 Productive Mobile App Development
We aim to deliver products with outstanding app development model.
We hire exceptional mobile app developers that provide excellent customer services by delivering the project on time and maintaining the top-notch standards. Our developers connect with the conventional essential technologies to understand the unique logic of apps. Our teams connect with you to deeply understand your business plans clearly before getting your project started.
We are here to do the best for you!
The best design embeds confidence in your product and brand and encourages users to download and engage with your site. We have developed mobile applications for top-notch platforms including iOS, Apple and Microsoft. Our objective is to turn your idea into a game-changing product across the globe. Our mobile app developers look for the development environment to integrate and consume the most casual requirements into their mobile applications like user Sign in/ sign up mechanism, social logins, user interest and engagement, notifications, image, video and speed recognition. We offer relatively cheap budget which does not hurt your pocket. We believe quality over expense. We are here to provide an outstanding solution for your business.

Why Choose WebForest?
We love what we do and enthusiastic to share our expertise with you!
Give up an exceptional mobile proficiency for your audience with our unique features. WebForest team will help you make a long-lasting impression on your users. We, as a team, work consistently and efficiently to manage your custom mobile applications to achieve our goals. If you want to know more about our services then.
"Get a Quote instantly and Grow With Us".
Mobile Application Development Services
As mobile applications are one of the most convenient ways to engage your audience and building trust and loyalty among them for your website. Majority of your target audience uses mobile multiple time a day. Even a year ago, mobile traffic goes so high that it overcomes desktop traffic. In today's world, mobile applications are a feasible and enjoyable way to visit websites and extract all the necessary information. It is yet very quick and easy way.
If you are thinking of building a mobile application for your company then you are at right place. Our brilliant team will help you create a custom theme for your app that goes beyond the surface keeping your customers to approach you again and again. Our mobile applications would overcome any complex interface as they also work for old version devices.
We surely take care of the technical aspect i.e
Analysis of your target audience,
Find all the issues and fix them efficiently.
Engaging your audience by developing an eye-catching mobile application.
After delivery of the project, we seek the review and feedback from our client.